Viterbi/Dornsife Machine Shop
The shop is here to provide machine work for research in the Viterbi School of Engineering and in the Dornsife College of Letters, Arts and Sciences. We have a 5-man crew with over 100-years combined experience. You can expect us to be able to fabricate most any mechanical part desired out of most materials except glass.
The shop has both cnc mills and lathes and can assist in sourcing out work for machinery we don't have or processes we don't do. We also keep a basic supply of metals and plastics.
Our shop rate is only $40/hour. Our preferred method of payment is by account number or internal requisition. Payment by personal check is possible, but only if the preferred methods are not available.
Location: basement of Kaprielian Hall, left as you exit the elevator
Business hours: 6:30-2:30 M-F
For more information please contact Seth Wieman, foreman, at 213-740-6111 or wieman@usc.edu.
To see more images of the machine shop, visit our flickr album.
Other campus service centers that provide machining and 3-D printing services: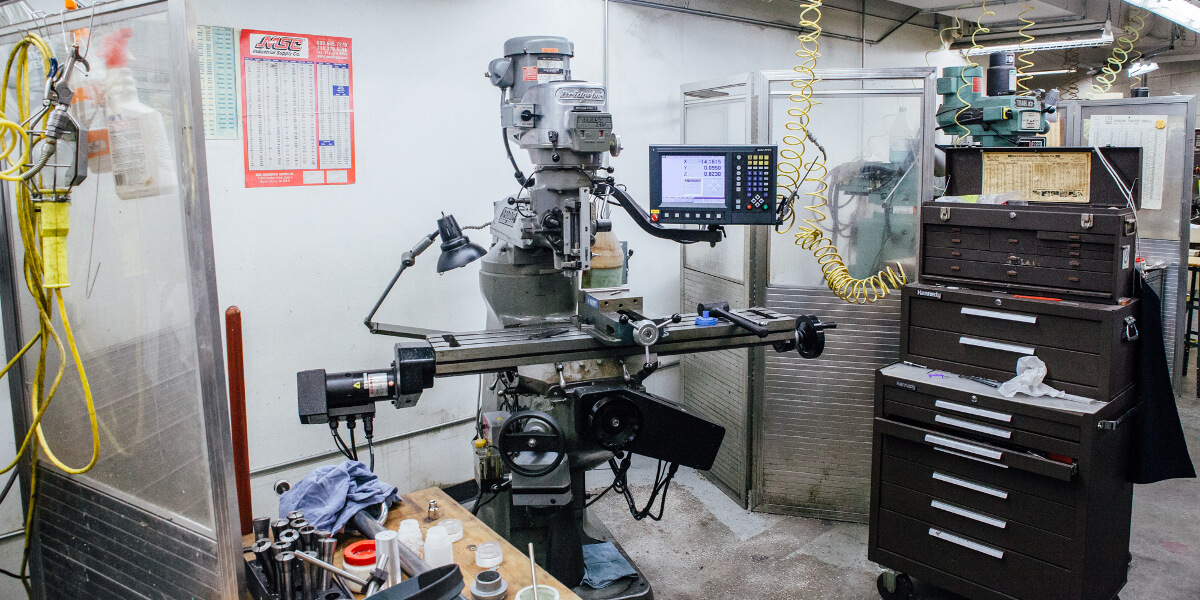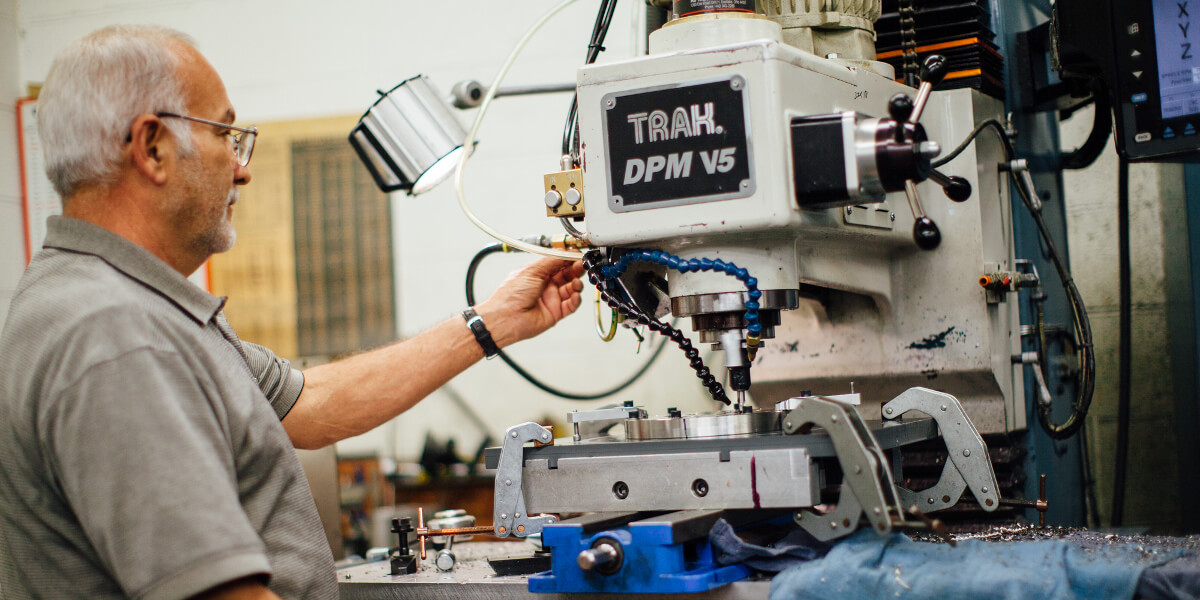 Published on January 24th, 2017
Last updated on May 20th, 2021