Engineering+
Studying more than engineering makes for better engineers
SCilicon Beach
Our community is unique and groundbreaking… plus we have the beach!
NAE Grand Challenges
Engineering problems exist in the real world, and our obligation is to help solve them, in real time.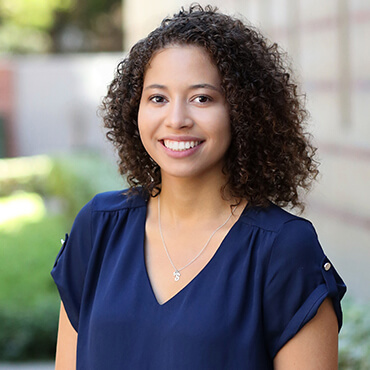 Shana Douglas
B.S. Mechanical Engineering, 2018
"My passion is volunteering and inspiring the future generation to go into STEM fields. I'm so happy to be apart of a school that shares those values."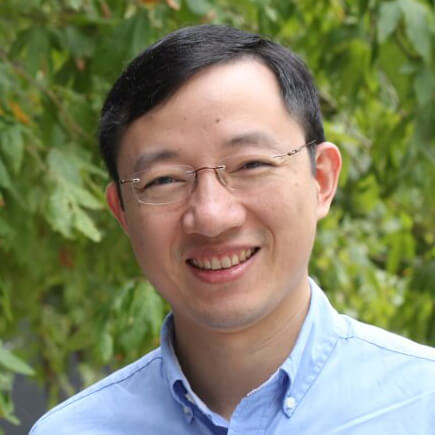 Keyue Shen
Assistant Professor
of Biomedical Engineering
"I think the exciting part for me, as an engineer, is that we're making something possible that was impossible in the past to help patients."
Roxanna Pakkar
B.S. Electrical
Engineering, 2020
"It's really cool knowing that this technical work that I'm doing in a lab has such huge social implications."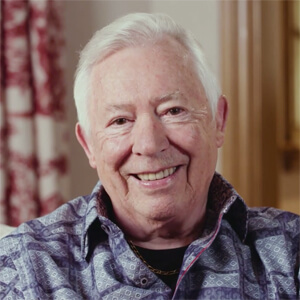 A.C. Mike Markkula
B.S. '64; M.S. '66
Co-founder, Apple Inc.
"There is no way a student can graduate from the engineering school at USC without learning how to think through a problem and come to a correct and proper answer. That has served me well in everything I've done."
Rebecca Peer
Ph.D. Environmental Engineering, 2018
"I have felt encouraged to strive for truly unique and scientifically relevant research with the support of my fellow students, my advisor, and my Engineering department."
DID YOU KNOW?
USC Viterbi Ranked in the Top Ten Engineering Programs According to the 2020 U.S. News & World Report Best Graduate Schools. It is the only engineering school in the US on three USNWR top 10 engineering lists; Best Graduate Schools, Best Online Graduate Engineering Programs, and Best Online IT Programs
DID YOU KNOW?
Since 2008, 12 USC Viterbi faculty were elected to the National Academy of Engineering and 9 USC Viterbi faculty were elected to the National Academy of Inventors.
DID YOU KNOW?
USC Viterbi has raised $480M to date in its fundraising initiative started in 2010 with a goal of $500M
DID YOU KNOW? &
For the 7th straight year, USC Viterbi's online graduate program in computer science is #1, and the online engineering program, comprising more than 40 degrees, is in the top 5 according to 2019 U.S. News & World Report rankings
DID YOU KNOW?
43% of the 2017 USC Viterbi Fall class and 44% of the 2018 Fall class are women
DID YOU KNOW?
There are 12 elite schools worldwide that are part of iPodia, the USC-led global classroom