Initiatives and Priorities
The notion of engineering as a creative, empowering force in society permeates the philosophy of our school. It drives the entrepreneurial spirit of our students, faculty and staff.
We are counting on USC Viterbi engineers and their imaginations to help overcome the challenges of the 21st century.
USC Viterbi Dean Yannis C. Yortsos has identified four pillars which represent the foundation of his overall vision:
Attract the Most Talented People and Help Them Flourish
At USC Viterbi, we know that fulfilling the unlimited potential of engineering relies upon the excellence of our people. Through scholarships, fellowships and chairs, we will continue to recruit and retain an outstanding and diverse collection of students, faculty and staff from around the world. Maintaining a perpetual high level of excellence will allow individuals to imagine, explore, innovate, communicate and collaborate not only with one another, but also with colleagues and experts within the engineering industry.
Continuously Add Value to Curricula, Programs and Infrastructure
USC Viterbi is committed to cultivating a rich culture of discovery, creativity and entrepreneurship in the classroom, the laboratory and beyond. Our Undergraduate Excellence Fund provides support to a range of activities and programs, including Women in Engineering, Engineers Without Borders, the Viterbi Adopt-a-Student, Adopt-a-Teacher program (VAST) and study abroad programs, to name just a few. We actively engage our students at every step of their university career, igniting a passion for learning that will fuel innovation throughout their lives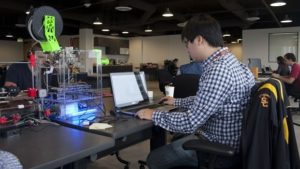 Generate Solutions to Global Challenges
USC is dedicated to conducting research of consequence, and at USC Viterbi we are unwavering in our ambition to advance solutions to societal challenges on a global scale. Across fields spanning energy, biomedical research, security in cyberspace and infrastructure, computing beyond Moore's Law, and quality of life, faculty and students at USC Viterbi are generating innovations that will improve the lives of people and communities around the world.
Serve as a Catalyst for Economic Growth
At USC Viterbi, we foster the work of outstanding students and faculty whose discoveries spur economic growth in Los Angeles, in Southern California, across the United States and around the world. Through the Viterbi Student Innovation Institute (VSi2), our Hacker House and our Startup Garage spotlight entrepreneurship and lead to successful business ventures, while events like the Maseeh Entrepreneurship Prize Competition (MEPC) and the Min Family Social Entrepreneurship Competition showcase transformative ideas that are on their way toward changing society at large.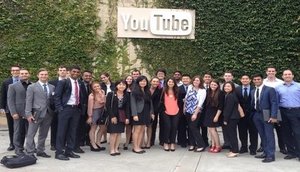 To learn more about the ways you can support these pillars, please contact us.
Published on October 18th, 2016
Last updated on March 23rd, 2020